KAWKABA GAME SPONSORSHIP
Would you like to contribute to their science journey by gifting Kawkaba to children who are curious about the sky? Kawkaba is a fun card game that can be played with two or more players. Through this game players of all ages; can learn the names of 88 different constellations, their positions in the sky, neighboring constellations, various concepts of astronomy, and 4 great scientists who have revolutionized astronomy. They can also obtain information about the constellations named by Abdurrahman al-Sufi, who has revolutionized the history of Islamic astronomy. You can take part in the children's science journey by presenting the Kawkaba game, which consists of a total of 104 cards with your own logo in the design and comes in its own special box, and you can reach your support to the wider masses.
JIHANNUMA WORLD MAP SPONSORSHIP
Would you like children to know the world with your support? With your support, this magnificent world map titled Jihannuma from the works of Katip Çelebi ıncluded ın our exhibition can decorate the walls of your home. The world map, with your company logo, will allow geography enthusiasts of all ages to know the world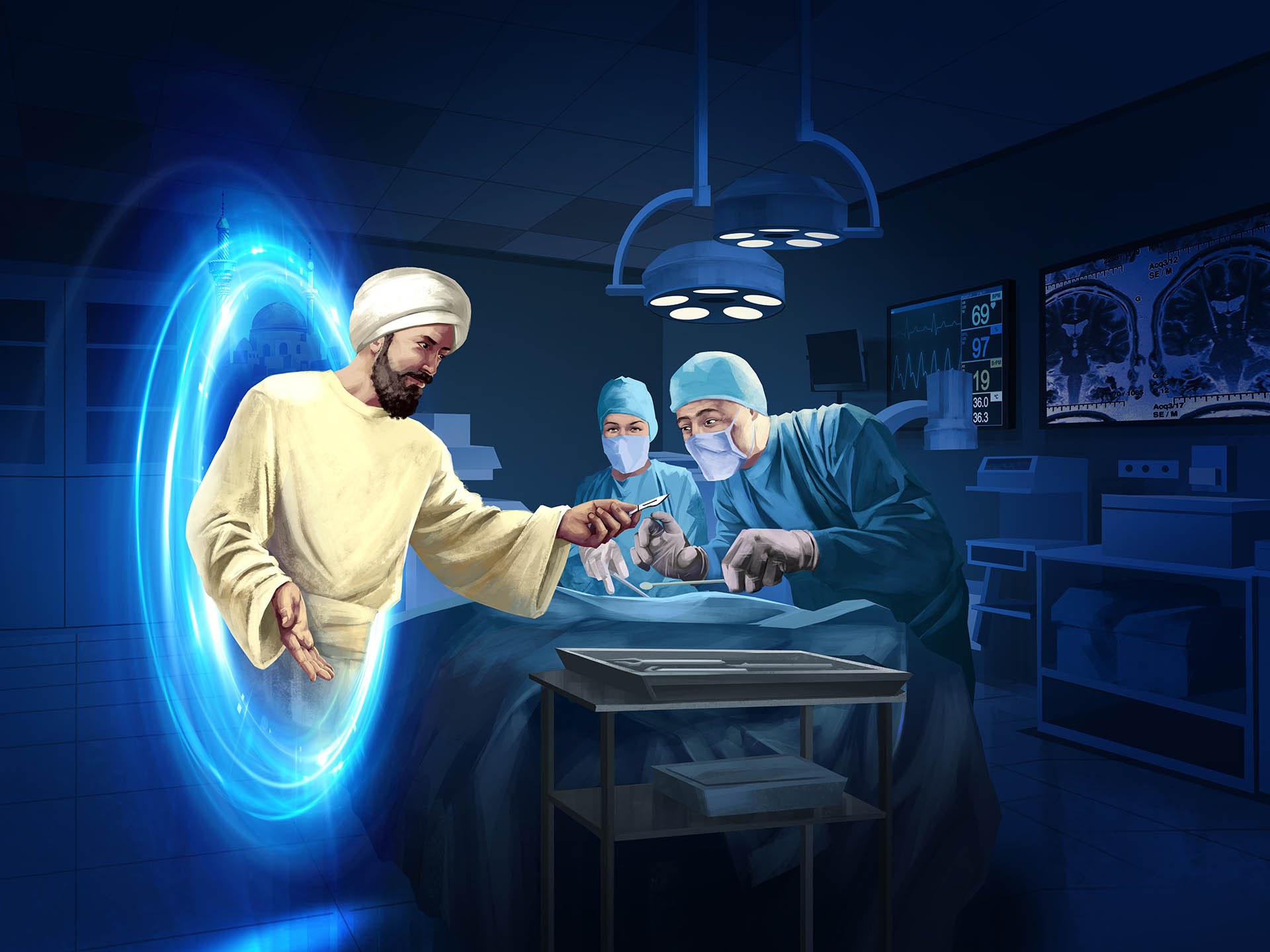 PIONEERS CARDS SPONSORSHIP
The Exhibition Pioneers of Modern Science continues to inspire the future's scientist with your supports. Through The Pioneers of Modern Science Card Game prepared by us, the journey of the adventure of science history of children who visit our exhibition always continue. This game, which gives information about leading scientists, important events and geographies where science is made, will stimulate the curiosity of our visitors. You can support children's adventure of becoming future's scientists by presenting them this game including your company's logo.
KIT OF AL-JAZARI'S CRANKSHAFT SPONSORSHIP
Al-Jazari was a scientist who designed various devices that can transfer a large amount of water upwards. During his engineering work, he was the first to use a mechanism which we today call crankshaft. This mechanism transforms continuous rotary motion into a linear reciprocating motion in many machines. The crankshaft which triggered even the Industrial Revolution under its influence, which was so central to the Industrial Revolution, is one the most notable inventions of all times. The crankshaft is still employed in modern machinery, such as the steam engine, internal combustion engine and automatic controls. You can support children's interest in mechanism by presenting them a kit including your company's logo and showing the children this impressive mechanism, which changes the course of history of science.